Paragraph 9
Family Advocacy in Communities and Governments
We call upon responsible citizens and officers of government everywhere
Ex. 8:20
The Lord said unto Moses, Rise up early in the morning, and stand before Pharaoh, … and say unto him, Thus saith the Lord, Let my people go, that they may serve me.
Esther 5:1
Esther put on her royal apparel, and stood in the inner court of the king's house. … And it was so, when the king saw Esther the queen standing in the court, that she obtained favour in his sight: and the king held out to Esther the golden sceptre that was in his hand. So Esther drew near. … Then said the king unto her, What wilt thou, queen Esther? and what is thy request? it shall be even given thee to the half of the kingdom.
Acts 18:9-10
Then spake the Lord to Paul in the night by a vision, Be not afraid, but speak, and hold not thy peace: For I am with thee, and no man shall set on thee to hurt thee: for I have much people in this city.
Acts 26:1–3, 6
[King] Agrippa said unto Paul, Thou art permitted to speak for thyself. Then Paul stretched forth the hand, and answered for himself: I think myself happy, king Agrippa, because I shall answer for myself this day before thee touching all the things whereof I am accused. … I know thee to be expert in all customs and questions which are among the Jews: wherefore I beseech thee to hear me patiently. … And now I stand and am judged for the hope of the promise made of God unto our fathers.
Ephesians 6:13-17
"Wherefore take unto you the whole armour of God, that ye may be able to withstand in the evil day, and having done all, to stand.
"Stand therefore, having your loins girt about with truth, and having on the breastplate of righteousness;
"And your feet shod with the preparation of the gospel of peace;
"Above all, taking the shield of faith, wherewith ye shall be able to quench all the fiery darts of the wicked.
"And take the helmet of salvation, and the sword of the Spirit, which is the word of God."
D&C 134:4–5, 7
We do not believe that human law has a right to interfere in prescribing rules of worship to bind the consciences of men, nor dictate forms for public or private devotion; that the civil magistrate should restrain crime, but never control conscience; should punish guilt, but never suppress the freedom of the soul. We believe that all men are bound to sustain and uphold the respective governments in which they reside, while protected in their inherent and inalienable rights by the laws of such governments; and that sedition and rebellion are unbecoming every citizen thus protected, … and that all governments [should hold] sacred the freedom of conscience. We believe that … governments … are bound to enact laws for the protection of all citizens in the free exercise of their religious belief; but we do not believe that they have a right in justice to deprive citizens of this privilege, or proscribe them in their opinions.
Alma 21:19–23
King Lamoni … caused that his people … should assemble. … And he did also declare unto them that … they were a free people. … And he also declared unto them that they might have the liberty of worshiping the Lord their God according to their desires, in whatsoever place they were in, if it were in the land which was under the reign of king Lamoni. And Ammon did preach unto the people of king Lamoni [and] teach them all things … pertaining to righteousness. And he did exhort them daily, with all diligence, … and they were zealous for keeping the commandments of God.
Alma 48:10–13
[Moroni] was preparing to support their liberty, … their wives, and their children, and their peace, and that they might live unto the Lord their God, and that they might maintain that which was called by their enemies the cause of Christians. And Moroni was a strong and a mighty man; he was a man of a perfect understanding; … a man whose soul did joy in the liberty and the freedom of his country, and his brethren from bondage and slavery; yea, a man whose heart did swell with thanksgiving to his God, for the many privileges and blessings which he bestowed upon his people; a man who did labor exceedingly for the welfare and safety of his people; … a man who was firm in the faith of Christ, and he had sworn with an oath to defend his people, his rights, and his country, and his religion.
Alma 51:2–8
There began to be a contention among the people [for] there were a part of the people who desired that a few particular points of the law should be altered. But [Judge] Pahoran would not alter nor suffer the law to be altered; therefore, he did not hearken to those who had sent in their voices with their petitions concerning the altering of the law. Therefore, those who were desirous that the law should be altered were angry with him, and desired that he should no longer be chief judge over the land; therefore there arose a warm dispute concerning the matter, but not unto bloodshed. … [The] king-men … were desirous that the law should be altered in a manner to overthrow the free government. … [And] the freemen had sworn or covenanted to maintain their rights and the privileges of their religion by a free government. And … the voice of the people came in favor of the freemen, … which caused much rejoicing among … many of the people of liberty, who also put the king-men to silence, that they durst not oppose but were obliged to maintain the cause of freedom. Now those who were in favor of kings were those of high birth, … and they were supported by those who sought power and authority over the people.
D&C 123:1, 6–9
We would suggest for your consideration the propriety of all the saints gathering up a knowledge of all the facts, … That we may not only publish to all the world, but present them to the heads of government, … that the whole nation may be left without excuse. … It is an imperative duty that we owe to God, to angels, with whom we shall be brought to stand, and also to ourselves, to our wives and children. … It is an imperative duty that we owe, not only to our own wives and children, but to the widows and fatherless.
Alma 43:45–47
The Nephites were inspired by a better cause, for they were not fighting for monarchy nor power but they were fighting for their homes and their liberties, their wives and their children, and their all, yea, for their rites of worship and their church. And they were doing that which they felt was the duty which they owed to their God. … Therefore for this cause were the Nephites contending with the Lamanites, to defend themselves, and their families, … and their rights, and their religion.
Alma 53:17
They entered into a covenant to fight for the liberty of the Nephites, yea, to protect the land unto the laying down of their lives; yea, even they covenanted that they never would give up their liberty, but they would fight in all cases to protect the Nephites and themselves from bondage.
As disciples, each of us will be put to the test. At any hour of any day we have the privilege of choosing between right and wrong. This is an age-old battle that started in a premortal realm. And that battle is becoming more intense every day. Your individual strength of character is needed now more than ever before. …
—-

The day is gone when you can be a quiet and comfortable Christian. Your religion is not just about showing up for church on Sunday. It is about showing up as a true disciple from Sunday morning through Saturday night—24/7! There is no such thing as a "part-time" disciple of the Lord Jesus Christ. Jesus invited anyone who wants to be His disciple to take up His cross and follow Him. Are you ready to join the ranks? The youth of Zion will not falter! I believe you will be courageous and proclaim God's truth with clarity and kindness, even when His truth is politically unpopular! 
President Russell M. Nelson, "Disciples of Jesus Christ—Defenders of Marriage," BYU Commencement, August 2014.
"One of the great tasks of our time—one on which diverse faith communities should be united—is to help people understand the true meaning and purpose of marriage. All people, especially the rising generation, need a vision of the richness of family life and its potential for developing the highest and best in each of us. In an age of increasing selfishness, we must highlight marriage's capacity to lift men and women beyond their narrow self-interests to the joys that come from dedicating one's life to a higher and holy purpose."
Elder David A. Bednar, from an address, "The Divinely Designed Pattern of Marriage," delivered at a colloquium on marriage in New York City, New York, USA, on March 9, 2017.

You may wonder if it is worth it to take a courageous moral stand in high school or to go on a mission only to have your most cherished beliefs reviled or to strive against much in society that sometimes ridicules a life of religious devotion. Yes, it is worth it, because the alternative is to have our "houses" left unto us "desolate"—desolate individuals, desolate families, desolate neighborhoods, and desolate nations. …
====

Sadly enough, my young friends, it is a characteristic of our age that if people want any gods at all, they want them to be gods who do not demand much, comfortable gods, smooth gods who not only don't rock the boat but don't even row it. …
====

Christlike love is the greatest need we have on this planet in part because righteousness was always supposed to accompany it. So if love is to be our watchword, as it must be, then by the word of Him who is love personified, we must forsake transgression and any hint of advocacy for it in others. Jesus clearly understood what many in our modern culture seem to forget: that there is a crucial difference between the commandment to forgive sin (which He had an infinite capacity to do) and the warning against condoning it (which He never ever did even once).
+++

Friends, especially my young friends, take heart. Pure Christlike love flowing from true righteousness can change the world.
Elder Jeffrey R. Holland, "The Costs–and Blessings–of Discipleship," General Conference, April 2014.
"Now is the time to actively and enthusiastically seek, teach, and live by truth. It has always been important not only to teach but to defend truth, and in our time that need seems to be growing." 
Elder D. Todd Christofferson, "Now is the Time to Defend Truth, Elder Christofferson Declares," Retrieved from https://www.churchofjesuschrist.org/church/news/now-is-the-time-to-defend-truth-elder-christofferson-declares?lang=eng
Tolerance is the key that opens the door to mutual understanding and love. … May I offer an important note of caution. An erroneous assumption could be made that if a little of something is good, a lot must be better. Not so! …Tolerance, without limit, could lead to spineless permissiveness. The Lord drew boundary lines to define acceptable limits of tolerance. Danger rises when those divine limits are disobeyed. … Real love … may compel courageous confrontation—not acquiescence! Real love does not support self-destructing behavior." 
Elder Russell M. Nelson, "Teach Us Tolerance and Love" April 1994.
"While many governments and well-meaning individuals have redefined marriage, the Lord has not."
Elder Neil L. Anderson, "Spiritual Whirlwinds," April 2014 General Conference, Ensign, May 2014.
Sometimes we become the lightning rod, and we must "take the heat" for holding fast to God's standards and doing His work. I testify that we need not be afraid if we are grounded in His doctrine. We may experience misunderstanding, criticism, and even false accusation, but we are never alone. Our Savior was "despised and rejected of men." It is our sacred privilege to stand with Him!
Elder Robert D. Hales, "Stand Strong in Holy Places," General Conference, April 2013.

"The more governments try in vain to take the place of the family, the less effective governments will be in performing the traditional and basic roles for which governments are formed in the first place."
President Spencer W. Kimball, "Families can be Eternal," General Conference, October 1980.
In January of 1982, I spoke in a devotional on the BYU campus in Provo, Utah. I invited the students to imagine that the Church was on one side of the podium, right here, and the world was just a foot or two away on the other side. This represented the "very short distance between where the world was and where the Church standards were" when I was in college. Then, standing before the students 30 years later, I held up my hands in the same manner and explained, "The world has gone far afield; [it has traveled; it is nowhere to be seen;] it has proceeded way, way out, all the way out of this [building and around the world]. … What we and our children and our grandchildren have to remember is that the Church will remain constant, [it's still right here; yet] the world will keep moving—that gap is [becoming] wider and wider. … Therefore, be very careful. If you judge your actions and the standards of the Church on the basis of where the world is and where it's going, you will find that you are not where you should be."
—-

Back then I could not have imagined how far and how fast the world would move away from God; it was impossible to understand that, given doctrine, principles, and commandments. And yet the standards of Christ and His Church have not moved. As He said, "The truth abideth forever and ever." When we understand and accept this, we are prepared to face the social pressure, ridicule, and even discrimination that will come from the world and some who call themselves friends.

—–

Most of us know someone who would say, "If you want to be my friend, you'll have to accept my values." A true friend doesn't ask us to choose between the gospel and his or her friendship. To borrow the words of Paul, "From such turn away." A true friend strengthens us to stay on the strait and narrow path.
Elder Robert D. Hales, "Stand Strong in Holy Places," General Conference, April 2013.
"Discipleship includes good citizenship. In this connection, if you are a careful student of the statements of the modern prophets, you will have noticed that with rare exceptions—especially when the First Presidency has spoken out—the concerns expressed have been over moral issues, not issues between political parties. The declarations are about principles, not people; and causes, not candidates."  
Elder Neal A. Maxwell, "A More Determined Discipleship," Ensign, February 1979.
"Internationally, people with more education are also consistently more likely to be motivated by certain issues. This is especially true regarding free speech: In 11 countries, people with higher levels of education are more likely to say they could be motivated to take political action on free speech issues. Poverty is the one issue where there are relatively few differences between those who have more education and those with less education."
Wike, R., & Castillo, A. (2017, October 17). Political Engagement Around the World.
On the individual level, extra-parliamentary activism could come in the form of signing or collecting petitions, handing out political leaflets, or boycotting. Certain brands and products are bought—or refuted—for ideological, ethical or environmental reasons. This is also a way for ordinary citizens to directly influence the people in power (not necessarily politicians), and thus a rational form of manifest political action.
Ekman, Joakim & Amnå, Erik. (2009). Political participation and civic engagement: Towards a new typology. Human Affairs. 22. 10.2478/s13374-012-0024-1. 
"In addition to participating directly in civic groups or activities, 49% of Americans have spoken out about an issue that is important to them in the past year by contacting a government agency or official, signing a petition, writing a letter to the editor or calling into a radio or television show. Among those who contacted a government official in person, by phone or by letter, 67% received a response to their query. This is little different from the 64% of those who received a response after sending a government official an email. Similarly, 66% of individuals who contacted a government official by phone, letter or in person were satisfied with the response they received."
Smith, A., Schlozman, K., Verba, S., & Brady, H. (2009, September 1). The Internet and Civic Engagement.
The passive form of non-engagement would be found among citizens who perceive politics as not interesting. Citizens with this orientation do not feel any particular need to make their voices heard, and politics is simply left to others. They do not follow political and civic affairs, and typically hold no strong opinions about politics. It could mean though that increasing number of citizens turn away from the political sphere, into the private sphere. Here, a reservoir of participation could emerge. Citizens are still very much interested in politics, informed, skilled, and have political efficacy beliefs. But, for the time being, many of them chose not to take part in politics in a conventional sense. However, they are on "stand-by"; and if something would trigger them, they certainly would not have any problems getting their voices heard.
Ekman, Joakim & Amnå, Erik. (2009). Political participation and civic engagement: Towards a new typology. Human Affairs. 22. 10.2478/s13374-012-0024-1. 
Elder Neil L. Anderson's story from General Conference:

Recently, I spoke with a Laurel from the United States. I quote from her email:
—

"This past year some of my friends on Facebook began posting their position on marriage. Many favored same-sex marriage, and several LDS youth indicated they 'liked' the postings. I made no comment.

—-
"I decided to declare my belief in traditional marriage in a thoughtful way.

—-
"With my profile picture, I added the caption 'I believe in marriage between a man and a woman.' Almost instantly I started receiving messages. 'You are selfish.' 'You are judgmental.' One compared me to a slave owner. And I received this post from a great friend who is a strong member of the Church: 'You need to catch up with the times. Things are changing and so should you.'
—

"I did not fight back," she said, "but I did not take my statement down."

—-
She concludes: "Sometimes, as President Monson said, 'You have to stand alone.' Hopefully as youth, we will stand together in being true to God and to the teachings of His living prophets."

Elder Neil L. Anderson, "Spiritual Whirlwinds," General Conference, April 2014.

In the spring of 1996, a BYU law professor named Richard Wilkins boarded a plane to the bustling and exotic city of Istanbul, Turkey. He was asked to attend a large United Nations conference by some members of the Church who were involved with family policy on an international level. As he was packing, his wife suggested he take a copy of the newly issued The Family: A Proclamation to the World with him.
The 1996 conference in Istanbul was bringing in over 25,000 ambassadors, diplomats, and delegations from around the world. Here they would vote on a dramatic plan that would be the blueprint for family policy for the next 20 years, but unfortunately many proposals were heavily focused on things that would be harmful to the families of the world. The stakes were high and the tensions were mounting. See the full article here.
BYU Law Professor Richard G. Wilkins:
We have been given a charge to stand up to a fire now burning (virtually out of control) throughout the world. This fire is being used to forge norms and laws that can undermine the meaning, value, and importance of the family and family life. We may not like the heat emanating from this fire. We may be afraid of the sparks—and wisely so. … Nevertheless, standing up to this fire is our charge, as surely as crossing the plains was the charge given to an earlier generation.
—

If we learn to stand up to this fire, and to do so with patience, humility, love, and forgiveness … with the generous assistance of our Father in Heaven, given by and through our obedience to
His Son, Jesus Christ, we can forge results stronger than iron: generations of mothers and fathers, sons and daughters, grandparents and grandchildren, who will reap the blessings of the simple things of life—marriage, motherhood, fatherhood, childhood, and faith—the simple things that make ordinary life pleasant and possible.
—–
No task in this increasingly complex world is more important.
Wilkins, Richard G. (2005) "The Principles of the Proclamation: Ten Years of Help," BYU Studies Quarterly: Vol. 44 : Iss. 3 , Article 3. Available at: https://scholarsarchive.byu.edu/byusq/vol44/iss3/3
"The Proclamation ends with a warning and a call for action. The warning is disquieting. Failure to reverse current trends "will bring upon individuals, communities, and nations the calamities foretold by ancient and modern prophets." But a way out is marked as well: citizens and government leaders are called upon to take action "to strengthen the family as the fundamental unit of society."
"[Y]ears after the Proclamation was first read to members of the Relief Society from the pulpit of the Salt Lake Tabernacle, it has been framed, hung on the wall, even memorized. These laudable actions, however, are not enough. Despite the constant request of President Hinckley to stand for something, many members of the Church are fearful to stand up for marriage, life, and the family. A decade after the Proclamation was first issued, we must overcome our fear.
"The defense of the family must be grounded in reason. We must use carefully chosen words and act pursuant to well-thought-out plans motivated by love and compassion. We must not be angry, dogmatic, or insensitive to the deeply felt concerns of those with opposing views. Without compromising principle, we should seek common ground. As President Hinckley has counseled, we must avoid contention and dispute whenever possible.
"But, however reasoned, careful, compassionate, planned, and moderate our efforts, we must be prepared for the sparks that will surely fly. We must never create needless controversy for ourselves, our families, our nation, or the Church. But we must also not retreat from the defense of truth. Let us not withdraw, but stand up to the fire of our times."
Wilkins, Richard G. (2005) "The Principles of the Proclamation: Ten Years of Help," BYU Studies Quarterly: Vol. 44 : Iss. 3 , Article 3. Available at: https://scholarsarchive.byu.edu/byusq/vol44/iss3/3
Lifting Where We Stand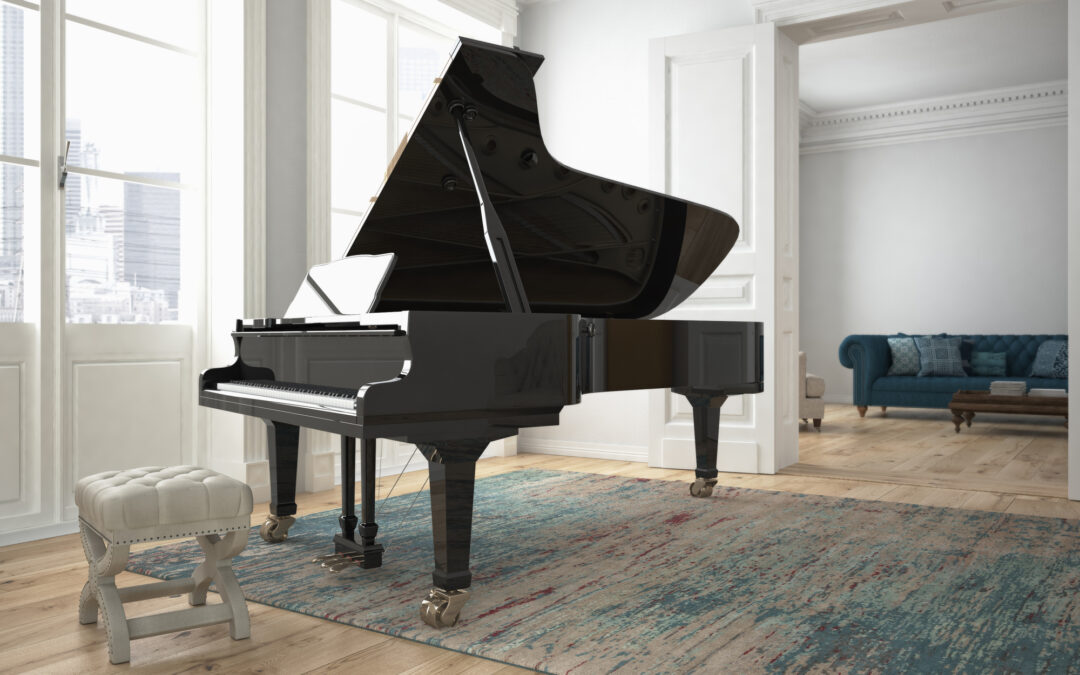 Throughout the greater part of human history, much of mankind has sought to understand and abide by eternal truths surrounding human nature that serve foundational to the betterment of human society.
One of such eternal truths is that a healthy and stable family is the foundational building block of society, the most sacred and most beneficial of all relationships. In fact, the family is so important it has been said that "nothing in the world could make human life happier than to greatly increase the number of strong families."
Thus, it is of great concern that the state of family stability in the world is deteriorating with fewer persons getting and staying married, more individuals engaging in extramarital sex, and more children being born without a father in the home. This breakdown harms society, making communities weaker and individuals more susceptible to poverty, criminal activity, and abuse of harmful substances.
It should therefore be the mission of all "responsible citizens and officers of government everywhere to promote those measures designed to maintain and strengthen the family as the fundamental unit of society."
So, the question is how?
While there is no one answer to this question, I believe a piece of the puzzle is found in a story that was shared with me as a young man.
Many years ago, in a meetinghouse in Darmstadt, Germany, a group of men were asked to move a grand piano from a chapel to an adjoining cultural hall, where it was needed for a musical event. The task was daunting, requiring not only physical strength but also careful coordination. The men exchanged plenty of ideas, the men repositioned themselves by strength, height, and even age. But with no avail could the grand piano be balanced in a manner that allowed it to be moved. As they stood around the piano, facing uncertainty, one of the men spoke up saying "Brethren, stand close together and lift where you stand." While it seemed too simple, it proved to be the answer. Standing close together and lifting where they stood, the grand piano was moved.
In our own lives we can lift where stand by focusing more intently on the needs of our own families, choosing to abstain from immoral actions, and actively seeking to improve the relationships we are in.
In doing so, we can overcome the daunting task of strengthening the family just as the men were able to move the piano. We will mend broken hearts, heal fractured relationships, and increase familial stability by standing close together and lifting where we stand.
In a world that portrays sexual immorality, profanity, and degeneracy as acceptable it will take individuals and communities to protect and promote the family with boldness, empathy, and charity; not brashness, indifference, and antipathy. People crave, and need, individuals to look up to and we must actively embrace the challenge of being examples of what society needs at this time.
As we lift where we stand, we must remember that the traditional boundaries which shape the formation of the family are not discriminatory. It is never discriminatory to recognize and uphold the unique and important roles that mothers and fathers play in the lives of children and society at-large. Moreover, it is kind and compassionate as the promotion of the family recognizes that the flourishment of society depends upon the existence of the family.
Not everyone agrees with these beliefs, and that's OK, so long as we all remain free to speak and act in accordance with our different beliefs. If we are all to remain free, we must recognize that the traditional view of marriage and sexuality is a legitimate point of view to hold.
True tolerance is not a one-sided affair. It is a healthy understanding of human dignity that leads us all to treat others with respect and compassion, even when our beliefs conflict. One can hold to principled, traditional views on these matters while approaching different lifestyles with great compassion.
So, remember, as you lift where you stand seek to understand the beliefs of all parties involved, but speak with boldness in defense of what will bring forward the most happiness for God's children.
to promote those measures designed to maintain and strengthen the family
Ps. 82:3
Defend the poor and fatherless: do justice to the afflicted and needy.
Lev. 25:1, 10
The Lord spake unto Moses in mount Sinai, saying, … Ye shall hallow the fiftieth year, and proclaim liberty throughout all the land unto all the inhabitants thereof: it shall be a jubilee unto you; and ye shall return every man unto his possession, and ye shall return every man unto his family.
Jer. 26:2
Thus saith the Lord, … Speak unto all the cities of Judah, which come to worship in the Lord's house, all the words that I command thee to speak unto them; diminish not a word.
Matt. 5:16
Let your light so shine before men, that they may see your good works, and glorify your Father which is in heaven.
Acts 5:19–26
The angel … opened the prison doors, … and said, Go, stand and speak in the temple to the people all the words of this life. And when they heard that, they entered into the temple early in the morning, and taught. … Now when the high priest and the captain of the temple and the chief priests heard these things, they doubted of them whereunto this would grow. … Then went the captain with the officers, and brought them without violence: for they feared the people.
2 Thess. 2:15
Stand fast, and hold the traditions which ye have been taught, whether by word, or our epistle.
Alma 62:3–5
Moroni took a small number of men, … and took his march towards the land of Gideon. And he did raise the standard of liberty in whatsoever place he did enter, and gained whatsoever force he could in all his march towards the land of Gideon. And … thousands did flock unto his standard, and did take up their swords in the defence of their freedom.
D&C 52:35–36
Let my servants … take their journey [and] labor with their families, declaring none other things than the prophets and apostles, that which they have seen and heard and most assuredly believe.
D&C 134:12
We believe it just to preach the gospel to the nations of the earth, and warn the righteous to save themselves from the corruption of the world.
3 Ne. 6:20
There began to be men inspired from heaven and sent forth, standing among the people in all the land, preaching and testifying boldly.
Josh. 23:8–10
Cleave unto the Lord your God, as ye have done unto this day. For the Lord hath driven out from before you great nations and strong: but as for you, no man hath been able to stand before you. … For the Lord your God, he it is that fighteth for you.
Deut. 29:10
Ye stand this day all of you before the Lord your God; your captains of your tribes, your elders, and your officers, with all the men of Israel.
Today I call on members of this Church and on committed parents, grandparents, and extended family members everywhere to hold fast to this great proclamation and to make it a banner not unlike General Moroni's 'title of liberty,' and to commit ourselves to live by its precepts. … The world needs to know what the proclamation teaches, because the family is the basic unit of society, of the economy, of our culture, and of our government.
Elder M. Russell Ballard, "What Matters Most Lasts the Longest." October 2005 General Conference.
"Since the proclamation came out, time has overwhelmingly proven its prophetic insight. As a church we are more focused than ever in supporting and strengthening the family. Sadly, the family continues to be assaulted relentlessly throughout the world. You need only to read a newspaper or turn on the television to see how openly and viciously the war against the family is being waged."
Elder M. Russell Ballard, "The Sacred Roles of Parenthood," Ensign, March 2006.
I truly believe that one virtuous young woman or young man, led by the Spirit, can change the world, but in order to do so, we must return to virtue. … Now is the time to set our course and focus on the finish. A return to virtue must begin individually in our hearts and in our homes. … I testify that we will be enabled and strengthened not only to do hard things but to do all things. Now is the time for each of us to arise and unfurl a banner to the world calling for a return to virtue.
Elaine S. Dalton, "A Return to Virtue," General Conference, October 2008.
"As the world slides from its spiritual moorings, the Lord prepares the way for those who seek Him, offering them greater assurance, greater confirmation, and greater confidence in the spiritual direction they are traveling. The gift of the Holy Ghost becomes a brighter light in the emerging twilight. … This added spiritual power does not just fall upon us. It comes as we act. The scriptures tell us that "Noah found grace in the eyes of the Lord," but he and his family still needed to build and enter the ark. God prepared the means for the children of Israel to be healed from the fiery flying serpents, but He still required that they look upon the serpent of brass attached to Moses' staff. … As you look to the Lord Jesus Christ in all you do … He will steady you, strengthen you, shape you, and secure you."
Elder Neil A. Anderson, "A Compensatory Spiritual Power for the Righteous," BYU Devotional, August 18, 2015.
This is the world our young people are growing up in. They are in this world where there is "spiritual wickedness in high places." Public policies are being made every day that are antifamily, and the definition of family is changing legally around the world. Concerning spiritual wickedness, we could call attention to pornography, which is rampant. The use of pornography among our youth is growing. The new target audience for those who create pornography is young women. There are media messages everywhere that are antifamily, and our young people are very connected with media—Internet, television, the things they receive on their phones, all electronic devices are delivering antifamily messages to them every day. Increasingly, our youth are seeing no reason to form a family or get married in spite of all the teaching you give them. They are being desensitized about the need to form eternal families.
Julie B. Beck, "Teaching the Doctrine of the Family," Seminaries and Institutes of Religion Satellite Broadcast, August 4, 2009.
"In many countries, family rhetoric is abundant, but the issue is how this rhetoric plays out in policy decisions. … Family policy professionals … must assume responsibility for communicating with decisionmakers to help them see families, not as the private problems of a particular family, but as public priorities for policy and program decisions. …
The companion implicit term, the family impact lens in policymaking, acknowledges the critical role family considerations play in a broad range of policies by analyzing (a) what the consequences are of any policy or program on family well-being and (b) when families are used as a means to accomplish other policy ends. Many policy issues are not considered family policies per se because they affect individuals as well as families, yet they still would benefit from the family impact lens. …
Rather than concentrating on overly specific problems or solutions, a family-centered view enlarges our organizing frame by moving toward a more holistic, multidimensional way of thinking about policy challenges. A family impact lens promotes a longitudinal lifespan perspective that considers families from the cradle to the grave … In longitudinal studies, a focus on families and the policies that support them may help a society develop a caring, committed citizenry." 
Four ways that professionals can help family policy achieve serious standing in countries around the world are detailed below:
1. Professionals could encourage decisionmakers to focus on the whole family rather
than a single family member (e.g., only the mother or the father or one child) or a
specific dad (e.g., only the couple, mother-child, or father-child relationship).

2. Professionals can communicate with policymakers about the value of investing in
family policies by focusing on the contributions families make to society. Focusing
on families is an effective and efficient means of generating productive workers and
raising caring, committed citizens.

3. Professionals can encourage countries to establish a locus for family
policymaking—a specific agency, organization, or governmental body—that is
designated with official responsibility for (a) promoting families as a priority for
study, investment, partnership, and political action; (b) analyzing how families
affect and are affected by policy; and (c) designing, implementing, and evaluating
family policies.

4. To encourage international exchange of ideas, professionals could write in books,
journals, and reports about their experiences with family policy in their own
country—what family policies have been put in place and what contributions they
have made to families and society.
Bogenschneider, K. (2011). "Family Policy: Why we need it and how to communicate its value." Assessing Family Policies: Confronting Family Poverty and Social Exclusion &
Ensuring Work Family Balance, The United Nations Department of Economic and Social Affairs (DESA), Division for Social Policy and Development (DSPD), New York. 1-3 June, 2011.
The Boyer's Story
They didn't want us anywhere near their municipality. With a population of well over 100,000, they still viewed us as a threat. They had heard we were coming, so the municipal council of George, Zambia quickly denied our requests for a place to meet and live. They knew nothing about us, but they were quite sure the "Mormons" were up to no good. They blocked our efforts before we began. It was so frustrating. We decided our best action was to attend a Municipal Council meeting to observe and learn more about our new community. Having had experience as diplomats, we went dressed as professional diplomats. We made no comments or demands, just attended and observed. Near the close of the meeting the Commissioner in charge declared he'd been watching us and asked if we were part of the diplomatic school. We answered no, but we'd appreciate a chance to speak to the council. He said it was obvious we were important, so he gave us the floor. We'd been praying for this moment. But the words we were inspired to say were not directly about the Church of Jesus Christ or our mission, they were about families. When we stood to speak, we found ourselves sharing our love of family and the vital importance strong families have in our communities and cities. We testified that defending the family was the most important role these council members could play in their city. Then we told them we'd be happy to visit with each of them in their homes to share with their families the qualities that make up a strong family as taught by Jesus Christ. That was it. We thanked them for their time and suddenly they were all clamoring to make appointments with us. By the end of the next week we had been warmly welcomed into each of their homes. We'd built friendships and shared the foundational principles of families with each of them. Each family hung on our every word. Each family requested and received suggestions for strengthening their relationships as a family and with God. Each of them invited us back any time. The next week we were stopped on the street by the lead Commissioner. He said, "I want you to know something. I voted adamantly against you having access to our city. But your respect and your focus on strong family values has changed my mind completely. I wish I had never voted the way I had. I'm glad you came anyway."
For members of The Church of Jesus Christ of Latter-day Saints, the family is central to our faith. In fact, we have a theology of the family. Faith and family are deeply embedded into everything we do, from temples to genealogy and missionary work. It's what we're all about.
The family proclamation teaches us that "the family is central to the Creator's plan for the eternal destiny of His children." It concludes with uses strong, declarative words such as "we warn" and "we call upon", which give us an idea of just how serious we should be taking this document. We know that this is one of the most significant doctrinal statements of The Church of Jesus Christ of Latter-day Saints. But why exactly is the family and religion so critical to the well-being of our society? To the world? Do these religious principles hold water outside of our church? Do they hold water from a secular standpoint?
Tad Callister's recent address to the Mayflower Society titled "America's Choice: A Nation Under God or Without God" (link) may help answer these questions. He makes the following points:
1. "There is a necessity of a moral people. Without moral guidelines from God, there are no fixed boundaries to address the burning social issues of our day. … a nation of moral relativism, built upon a foundation of sand that would shift or collapse with the constantly changing tides of public opinion."
—–

2. "Goodness comes from learning the will of God and doing it. That is one reason why religion is so critical to the welfare of [the world], because it defines and reinforces the moral principles by which we should live. It is our [world's] best catalyst for goodness. It is a counterbalance to man's natural and selfish interest and desires for power."
This may sound sensible to members of The Church of Jesus Christ of Latter-day Saints. After all, we believe that these principles are encompassed in plan of salvation. But what about in the secular world? Callister answers this by quoting from prominent professor and writer, Arthur Brooks, who wrote a book titled "Who Really Cares?" This book is a frank and honest discussion of an avalanche of research about who really gives money or time for charity and community service and who does not. Brooks shares these conclusions:
Religious people are far more charitable with their time and money than secularists. Religious people are more generous in informal ways as well, such as giving blood, giving money to family members, and behaving honestly.
Brooks then makes a candid admission, adding significant weight to his positive assessment of religion:
I confess the prejudices of my past here to emphasize that the findings in this book—many of which appear conservative and support a religious, hardworking, family-oriented lifestyle—are faithful to the best available evidence, and contrary to my political and cultural roots. Indeed, the irresistible pull of empirical evidence … is what changed the way I see the world.
What a fascinating conclusion from such a prominent individual! By his own admission, he didn't pay much heed to the faith and family-oriented lifestyle, yet he was compelled to change his worldview once he saw the avalanche of empirical evidence. Timothy P. Carney, author and commentary editor of the Washington examiner backs up what Brooks found:
From time to time, the media will trumpet some study finding some malady among the religious—they're angrier, or stupider, or greedier. But ask almost any social scientist, Left or Right, religious or secular, and he or she will tell you with high confidence that religious people are better off socially and economically and fall into fewer negative behaviors (crime, teenage pregnancy, drug abuse, suicide) than nonreligious people. Popular culture likes to paint the dark picture of religion in America, but the actual data point the other way.
This is why faith and family are so critical to the well-being of our society. When mountains of data support the repeated teachings of prophets and apostles, the bridge between faith and reason crystallizes. It's one of the (many) reasons for this website. The use of ancient and modern scripture, scholarship and storytelling are a compelling combination for making the case for strong marriages and families = strong societies and happier people. We hope you'll be able to use some of the data points on this site to help you in your everyday conversations with friends and family—perhaps even this week.
For a deeper look at why research is so important to this site, please visit our Research page.
as the fundamental unit of society.
See also paragraph 1, phrase C [Family central to God's plan]; and paragraph 7, sentence A [Family ordained of God].
Ex. 12:21
Moses called for all the elders of Israel, and said unto them, Draw out and take you a lamb according to your families, and kill the passover.
Num. 1:2, 18
Take ye the sum of all the congregation of the children of Israel, after their families, by the house of their fathers, with the number of their names. … And they assembled all the congregation together, … and they declared their pedigrees after their families, by the house of their fathers, according to the number of the names.
Josh. 7:14
Ye shall be brought according to your tribes: and it shall be, that the tribe which the Lord taketh shall come according to the families thereof; and the family which the Lord shall take shall come by households; and the household which the Lord shall take shall come man by man.
Neh. 4:13
Therefore set I in the lower places behind the wall, and on the higher places, I even set the people after their families with their swords, their spears, and their bows. And I … said unto … the rest of the people, Be not ye afraid of them: remember the Lord, which is great and terrible, and fight for your brethren, your sons, and your daughters, your wives, and your houses.
Ps. 68:5–6
A father of the fatherless, and a judge of the widows, is God in his holy habitation. God setteth the solitary in families.
Jer. 31:1
I [will] be the God of all the families of Israel, and they shall be my people.
Mosiah 2:5
When they came up to the temple, they pitched their tents round about, every man according to his family, consisting of his wife, and his sons, and his daughters, and their sons, and their daughters, from the eldest down to the youngest, every family being separate one from another.
D&C 48:6
They shall be appointed to purchase the lands, and to make a commencement to lay the foundation of the city; and then shall ye begin to be gathered with your families, every man according to his family, according to his circumstances, and as is appointed to him by the presidency and the bishop of the church, according to the laws and commandments which ye have received.
D&C 42:32
Every man shall be made accountable unto me, a steward over his own property, or that which he has received by consecration, as much as is sufficient for himself and family.
D&C 51:3, 14–15
Appoint unto this people their portions, every man equal according to his family, according to his circumstances and his wants and needs. … And let him also reserve unto himself for his own wants, and for the wants of his family. … And thus I grant unto this people a privilege of organizing themselves according to my laws.
D&C 57:14–15
Let [them] be planted in the land of Zion … with their families. … Let the bishop … make preparations for those families which have been commanded to come to this land, as soon as possible, and plant them in their inheritance.
D&C 84:103–4
It is expedient that every man who goes forth to proclaim mine everlasting gospel, that inasmuch as they have families, and receive money by gift, that they should send it unto them or make use of it for their benefit, as the Lord shall direct them, for thus it seemeth me good. And let all those who have not families, who receive money, send it up unto the bishop … for establishing Zion.
D&C 90:25–27
As pertaining to those who do not belong to your families; that those things that are provided for you, to bring to pass my work, be not taken from you and given to those that are not worthy—and thereby you be hindered in accomplishing those things which I have commanded you.
The family unit is fundamental not only to society and to the Church but also to our hope for eternal life. We begin to practice in the family, the smaller unit, what will spread to the Church and to the society in which we live in this world, which will then be what we practice in families bound together forever by covenants and by faithfulness. We can start now to "promote those measures designed to maintain and strengthen the family." I pray that we will. I pray that you will ask, "Father, how can I prepare?" Tell Him how much you want what He desires to give you. You will receive impressions, and if you act on them, I promise you the help of the powers of heaven.
President Henry B. Eyring, "The Family," Ensign, Feb. 1998.
"[The family proclamation is] the explanation of God's plan—eternal truths we accept and have no power to change—gives us a perspective that does not allow us to accept other arrangements for children or other definitions of marriage, even though civil laws permit them.
—
Our theology begins with heavenly parents. The gospel of Jesus Christ is the plan of our Heavenly Father, for the benefit of his spirit children. That gospel plan is carried out through earthly families.  As parents we participate in that plan by providing earthly bodies for the spirit children of our Heavenly Parents.  We solemnly affirm that the fullness of eternal salvation is in family relationships, which we desire to perpetuate throughout eternity. We may truly say that the gospel plan originated in the council of an eternal family, it is implemented through our earthly families, and it has its destiny in our eternal families."
President Dallin H. Oaks, "Faith, Family and Freedom," Retrieved from https://pacific.lds.org/faith-family-and-freedom 
The Creation of the earth was the creation of an earth where a family could live. It was a creation of a man and a woman who were the two essential halves of a family. It was not about a creation of a man and a woman who happened to have a family. It was intentional all along that Adam and Eve form an eternal family. It was part of the plan that these two be sealed and form an eternal family unit. That was the plan of happiness. The Fall provided a way for the family to grow. Through the leadership of Eve and Adam, they chose to have a mortal experience. The Fall made it possible for Adam and Eve to have a family, to have sons and daughters. They needed to grow in numbers and grow in experience. The Fall provided that for the family.
Julie B. Beck, "Teaching the Doctrine of the Family," Seminaries and Institutes of Religion Satellite Broadcast, August 4, 2009.
"Marriage, the family, and the home are the foundation of the Church. Nothing is more important to the Church and to civilization itself than the family!"
President Boyd K. Packer, "The Standard of Truth Has Been Erected," Ensign, November 2003.
"It may be true that those who do not believe in God, who is a loving parent and who is the Father of the human family, will also never be able to accept the eternal importance of the institution of the family, except as something that is socially useful—little wonder we arrive at different conclusions or that we have different priorities."
Elder Neal A. Maxwell, "Family Perspectives," BYU devotional, 15 January 1974. 
Anti-Christ is antifamily. Any doctrine or principle our youth hear from the world that is antifamily is also anti-Christ. It's that clear. They need to know that if it's antifamily, it's anti-Christ. An antiChrist is antifamily.
Julie B. Beck, "Teaching the Doctrine of the Family," Seminaries and Institutes of Religion Satellite Broadcast, August 4, 2009.
"I had the privilege … to attend a colloquium on marriage and family at the Vatican [with] religious representatives from 14 different faiths. … Religious leaders addressing the subject of marriage between a man and a woman … agree completely with each other … on the sanctity of the institution of marriage and of the importance of families as the basic unit of society. I felt a powerful sense of commonality and unity with them. … One of my favorites was when a Muslim scholar from Iran quoted two paragraphs verbatim from our very own proclamation on the family. … It was remarkable for me to see how marriage and family-centered priorities cut across and superseded any political, economic, or religious differences. When it comes to love of spouse and hopes, worries, and dreams for children, we are all the same."
Elder L. Tom Perry, "Why Marriage and Family Matter—Everywhere in the World," General Conference, April 2015.
Many of the social restraints which in the past have helped to reinforce and to shore up the family are dissolving and disappearing. The time will come when only those who believe deeply and actively in the family will be able to preserve their families in the midst of the gathering evil around us. … We of all people, brothers and sisters, should not be taken in by the specious arguments that the family unit is somehow tied to a particular phase of development a moral society is going through. We are free to resist those moves which downplay the significance of the family and which play up the significance of selfish individualism. We know the family to be eternal.
President Spencer W. Kimball, "Families Can Be Eternal," General Conference, October 1980.
"The family is the nucleus of civilization and the basic social unit of society. Aristotle wrote that the family is nature's established association for the supply of mankind's everyday wants. Research clearly shows that the institution of the family is the first form of community and government and, as Michael Novak said, the first, best and original Department of Health, Education and Welfare. For a civilization to succeed, the family must succeed. …
—–

If we have stronger families we will have stronger schools, stronger churches, and stronger communities with less poverty and less crime. The family is the linchpin of society, both economically and socially. …

—–

Charles Murray teaches us in his book, "Coming Apart," that one of the great secrets of the successful upper class is its dedicated practice of traditional family values. Men and women who get married, stay married and have children within marriage are more likely to be in, and to stay in, the middle or upper class. There are exceptions: there are some great and successful single parents and some awful two parent families, but most of the time it works best with, yes, a mother, a father and children. The upper classes — liberal and conservative, Democrat and Republican alike — believe this and practice it. Sadly, they do not often preach what they practice.
Bennett, W. "Stronger Families, Stronger Societies," The New York Times, 24 April 2012. Retrieved from https://www.nytimes.com/roomfordebate/2012/04/24/are-family-values-outdated/stronger-families-stronger-societies
"The Seminar on Family and Welfare (1986), composed of a bipartisan group of scholars with eminence in their fields, reached three powerful conclusions, and made almost 60 practical recommendations designed to alter costly trend lines. The three most significant conclusions, powerfully supported by the statistical data, were expressed in this form: A couple has a 93 percent chance of escaping from poverty if it does these three things: (1) gets married and – even if not on the first try – stays married; (2) completes high school; and (3) maintains at least one partner working full time for at least 50 weeks a year, even at minimum wage."
Novak, M. "Crumbling Foundations – Why the Family is Crucial to Civilization," The New York Times, 1 December, 2006. 
It is well-known in empirical literature that being married and having a family ordinarily makes a man a better and more productive economic agent than when he was single. In the so-called monogamous bourgeois family structure, family ties become a powerful social motivator – ties not just of duty, but also of love and dreams about the future. Whatever may be true for other states and forms of life, it is not true for the married monogamous family with children that "in the long run, we are all dead." To the contrary, such families live for the long run, plan for it, work toward it. The family is a very powerful engine of economic development. …


—

Whereas the 20th century pivoted on the dream of redistributing income through the agency of the state – a project which in the end failed – the 21st century ought to turn in a new direction. It ought to aim at shaping a regime of universal family capital. …

—-

The role of a strong, wise, and inventive government is a very important one. Nevertheless, a still more central and dynamic role in the free society – both in its economy and in its politics of self-government – is played by the family. If the family unit is allowed to fade into eclipse, it may well prove fatal to our civilization.
Novak, M. "Crumbling Foundations – Why the Family is Crucial to Civilization," The New York Times, 1 December, 2006. 
"We have abandoned our children. Between a soaring divorce rate and an equally soaring rate of children born to unwed mothers, it is now the case that the majority of our children will spend at least a portion of their childhoods in single parent homes—in effect being raised without fathers. A large minority will spend their entire childhoods essentially without fathers, and a considerable number will not even know who their fathers are.
This is an extremely unusual circumstance—perhaps unique in human experience. In no known human society, past or present, have children generally been raised outside of an intact nuclear family. The nuclear family is one of the most basic of all human institutions, a system of doing things so fundamental that until this century it occurred to very few people that life could exist without it."
James Lincoln Collier, "The Rise of Selfishness in America," (1990), 246.

We are seeing the forgoing of marriage altogether for a growing segment of society rather than just a delay of it. That's a dramatic social change with implications not only for one's personal spiritual progress but also for society and the economy. … As the Lord's pattern for the family is altered and marriage is redefined or abandoned altogether in many countries, we're starting to see patterns of family instability and decreased child well-being. As the wisdom of the world calls "evil good, and good evil," we would do well to look to the Lord's pattern for preparing for a righteous marriage and strengthening the family as the fundamental unit of society.
Dr. Jason Carroll, "Delaying Marriage: The Trends and the Consequences," Ensign March 2017.
See also paragraph 1, phrase C [Family central to God's plan]; and paragraph 7, sentence A [Family ordained of God].

The family is the natural and fundamental group unit of society and is entitled to protection by society and the State.
United Nations, "Universal Declaration of Human Rights," Article 16(3) 
The family, a universal community based on the marital union of a man and a woman, is the bedrock of society, the strength of our nations, and the hope of humanity. As the ultimate foundation of every civilization known to history, the family is the proven bulwark of liberty and the key to development, prosperity, and peace. The family is also the fountain and cradle of new life, the natural refuge for children, and the first and foremost school to teach the values necessary for the well-being of children and society. The family truly is our link to the past and bridge to the future.
"The World Family Declaration," Retrieved from http://www.worldfamilydeclaration.org/WFD
 International treaty provisions echoing Article 16(3) of the Universal Declaration of Human Rights:
Marriage is the fundamental building block of all human civilization. The government does not create marriage. Marriage is a natural institution that predates government. Society as a whole, not merely any given set of spouses, benefits from marriage. … This understanding of marriage as the union of man and woman is shared by the Jewish, Christian, and Muslim traditions; by ancient Greek and Roman thinkers untouched by these religions; and by various Enlightenment philosophers. … Marriage as the union of husband and wife arose in many places, over several centuries, in which same-sex marriage was nowhere on the radar. Indeed, it arose in cultures that had no concept of sexual orientation and in some that fully accepted homoeroticism and even took it for granted. … One need not appeal to distinctively religious arguments to understand why marriage—as a natural institution—is the union of man and woman.
Ryan Anderson, "Marriage: What It Is, Why It Matters, and the Consequences of Redefining It," Heritage Foundation, 11 Mar 2013. Retrieved from https://www.heritage.org/marriage-and-family/report/marriage-what-it-why-it-matters-and-the-consequences-redefining-it.
The family is not only the fundamental group unit of society, but is also the fundamental agent for sustainable social, economic and cultural development. … Strengthening the family presents a unique opportunity to address societal problems in a holistic manner. … Reiterating that strong, stable families contribute to the maintenance of a culture of peace and promote dialogue among civilizations and diverse ethnic groups, … we reaffirm international commitments to the family and call upon all Governments, international organizations and members of civil society at all levels to take action to protect the family.
United Nations General Assembly, Social development, including questions relating to the world social situation and to youth, ageing, disabled persons and the family, A/59/592 (3 December 2004).
Marriage Between A Man and A Woman Is Ordained of God
Gender Is An Essential Characteristic
Procreation and Sexual Intimacy
Parents' Duties Toward Children
Successful Families & Roles of Fathers and Mothers
Warnings and Accountability
Family Advocacy in Communities and Governments