The Raising Family Podcast
Bringing you faithful and informative interviews with individuals dedicated to strengthening the family as the fundamental unit of society.
New episodes are published every few weeks.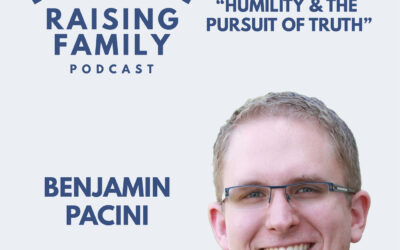 How can we speak truth with compassion for those who disagree? Benjamin Pacini, host of the "Radical Civility" podcast, joins the team to talk about living and loving those who disagree with us, without becoming disagreeable.